Not much sewing last weekend. But I did make lots and lots of
adoption fundraiser
earrings! If you know anyone who would be interested in placing a wholesale order, I'm ready to start filling a few for handmade shops, quilt shops or individual fundraisers. The minimum wholesale order will be 25 pairs. Just
e-mail me
or leave a comment for details!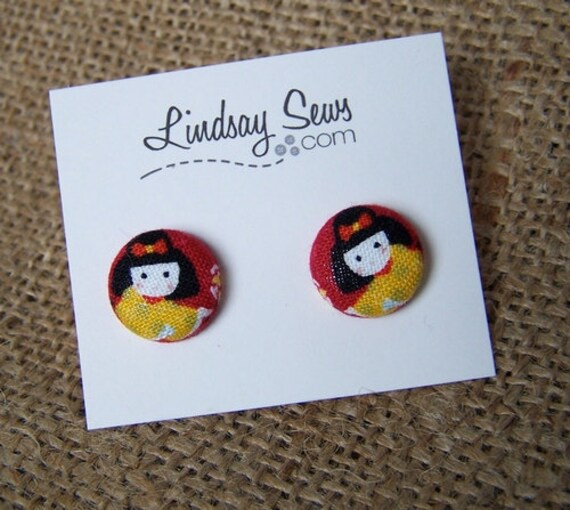 Single Pairs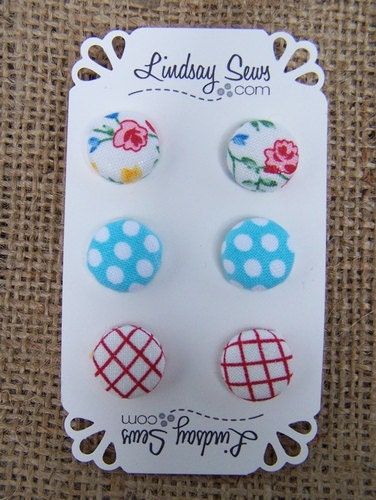 Earrings Trios
For readers of this blog who are interested in buying one or a few pairs,
I've set up a little shop here.
Although this is a fundraiser, I've tried to keep expenses and prices low to encourage stocking up on handmade gifts.
Crafty Links: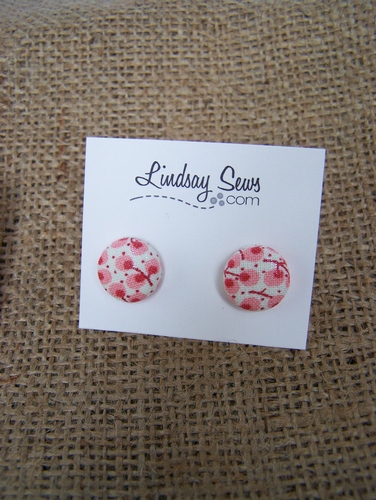 Giveaway!
Giveaway is now closed. Congrats to Kristy, Eileen, Leigh Anne and Beth!
Would you like to win a pair of button earrings? Leave me a comment letting me know your favorite pair/style
from the shop.
Do you like vintage or modern? Solids, dots, swirls . . . novelty prints? I'll choose a few winners next Tuesday to win a pair.
P.S. If you've been so kind to send me fabric as part of this fundraiser, thank you, thank you, THANK you! I've saved your mailing info and will have a special pair in the mail on their way to you. Leave a comment letting me know what kind you like, or I'll choose a surprise. :)